The future of bookings: guide to attracting Gen Z
To boost online reservations and drive more revenue, a social media presence is vital in attracting Gen Z. They are more engaged with platforms and driven by online reviews before booking.
Real-time availability is a must-have, with reservations increasingly being made on the go from diverse booking platforms. Therefore, using a tool like Mozrest to connect multiple booking channels to restaurant reservation software appears fundamental. This will streamline the process, reducing booking mistakes and freeing up staff time to focus on providing better customer service.
Here is a guide to attracting Gen Z and making your reservation management future-proof.
1. Reinvent your restaurant's social media strategy.
According to 'Social searches and the future of bookings' by Zonal and CGA, 80% of consumers use at least one social media platform. Searching for a type of cuisine or a restaurant before booking is already a habit for most of them. Therefore, pubs and restaurants must reinvent their social media strategy to boost their reservations and drive more revenue.
Moreover, half of the consumers already use Facebook and Instagram to check for hospitality venues to visit. Nearly half of them use social media to find recommendations of places to eat and drink out. And 36% of consumers get offers and discounts for drinking and eating out from social media.
In conclusion, it is essential to use social media to drive reservations.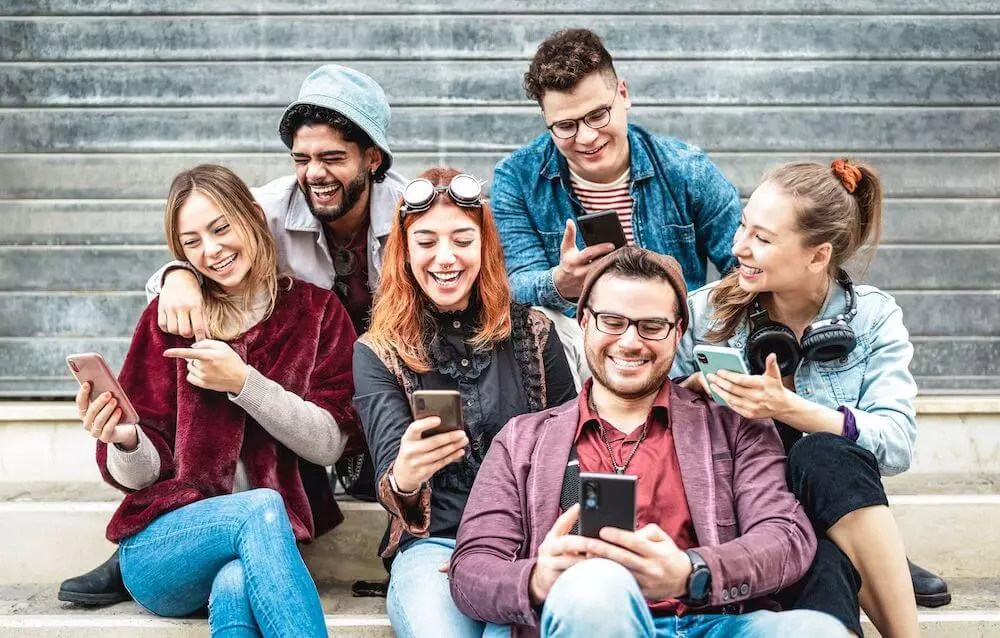 2. Add a 'reserve' button to Facebook and Instagram.
Good news for restaurants wishing to increase their online bookings from social media. Receiving bookings from Instagram and adding a 'Reserve' button to Facebook is now possible.
This solution would satisfy 33% of consumers already using social media before booking tables. It would also satisfy 38% of consumers considering booking tables from social media.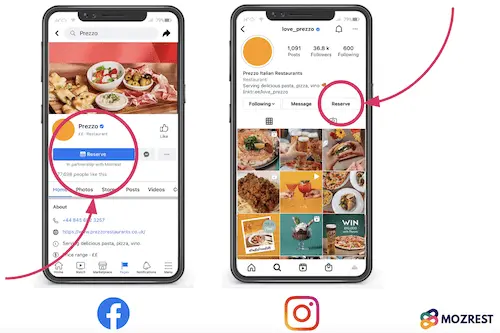 3. Fulfill a desire for convenience.
Social media channels are becoming a close competitor to Google, which 79% of consumers use to search for venues.
The desire for convenience influences how consumers use Google. There is a huge opportunity to receive bookings from Reserve with Google. Indeed, 33% of consumers use the 'near me' option on a Google search for pubs, bars and restaurants.
Finally, the last opportunity to boost reservations and drive more revenue is to focus on virtual assistants.
Today, 70% of the 18-24-year-olds own a virtual assistant. 30% of virtual assistant owners would find it quicker and more convenient to book a table with such a device. They would save time without needing to speak to someone.
Want to know more? Discover 10 key numbers about social media and booking trends in hospitality.