Thanks to Mozrest, you can now receive bookings into your existing Reservation Management System directly from Facebook and Instagram.
Adding the "Reserve" button to Facebook is quick and simple. In this article, you will find a detailed step-by-step guide explaining how to do it.
First, as a Facebook admin, you will see your profile displayed as below:
Step 1
Click "+ Add a Button".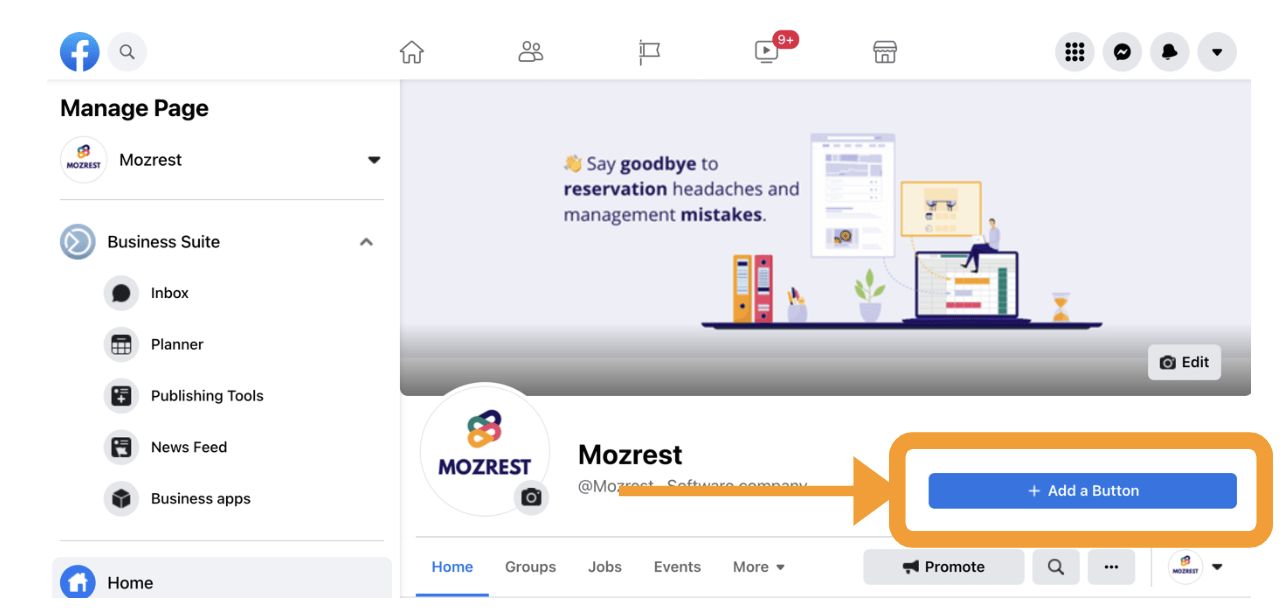 Step 2
Click "Book Now".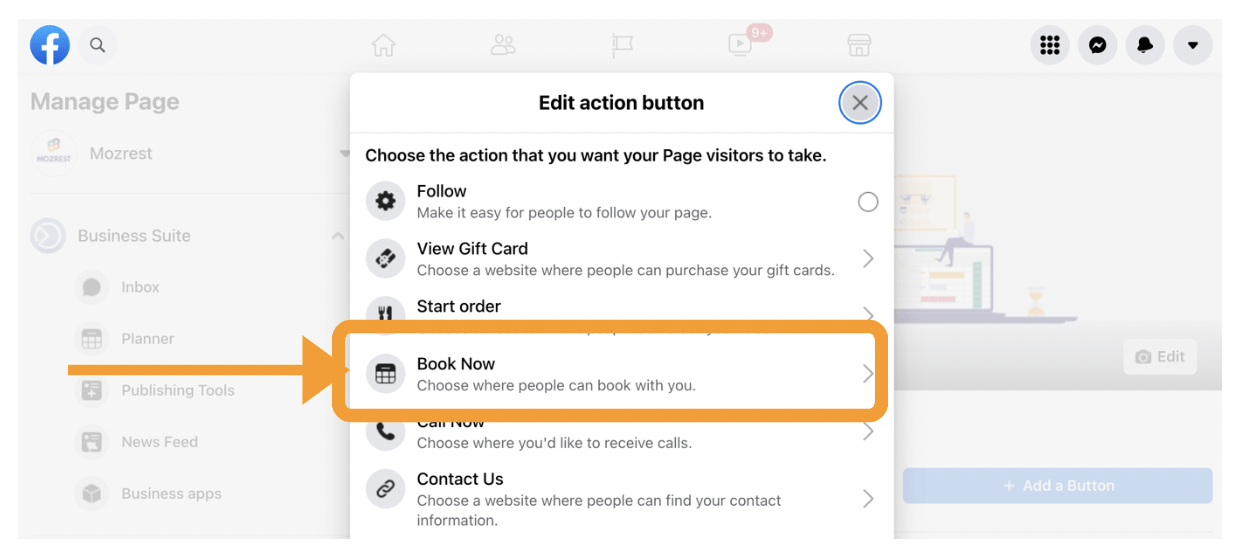 Step 3
Click "Connect another tool".

Step 4
Scroll down and click "Mozrest".

Step 5
Click "Continue".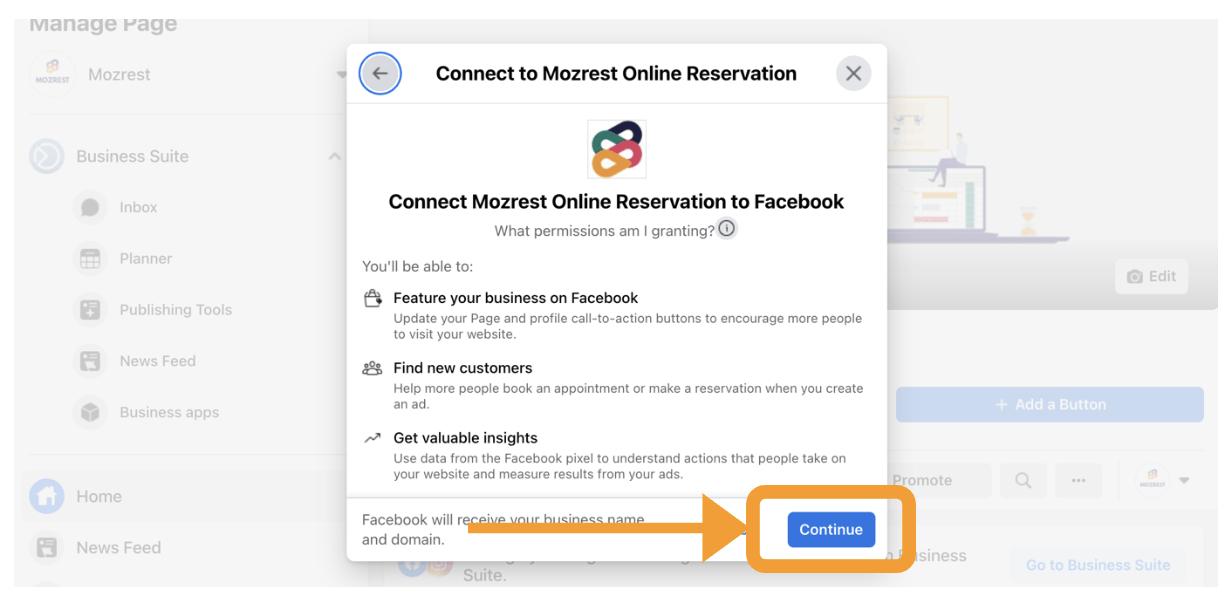 Step 6
Type your login and password (contact us if you need help). Click "Login".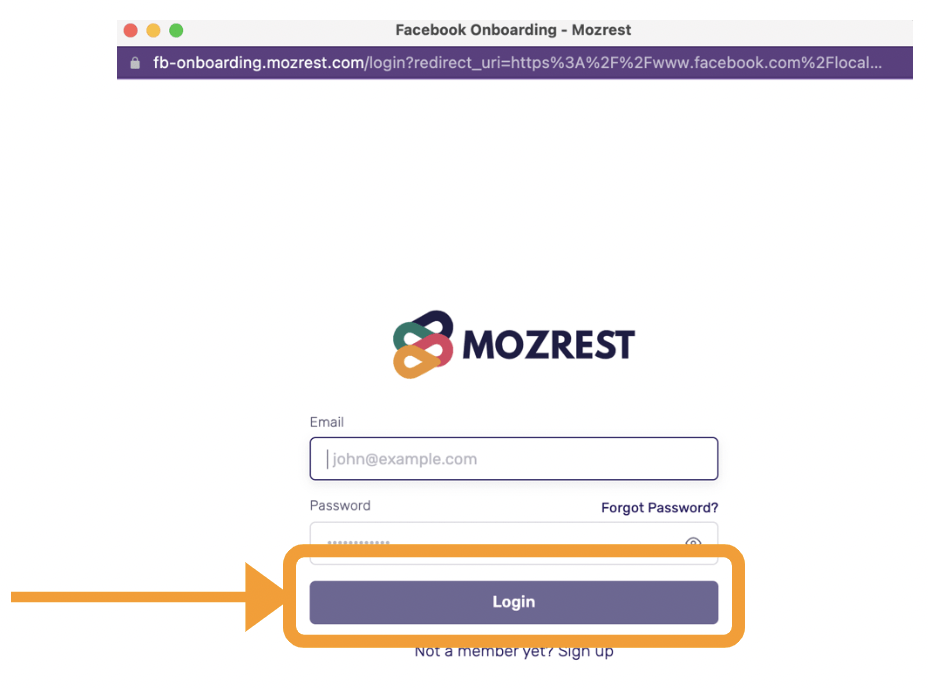 Step 7
It might take a few seconds before your restaurant's name appears on the screen. Then, click "Connect".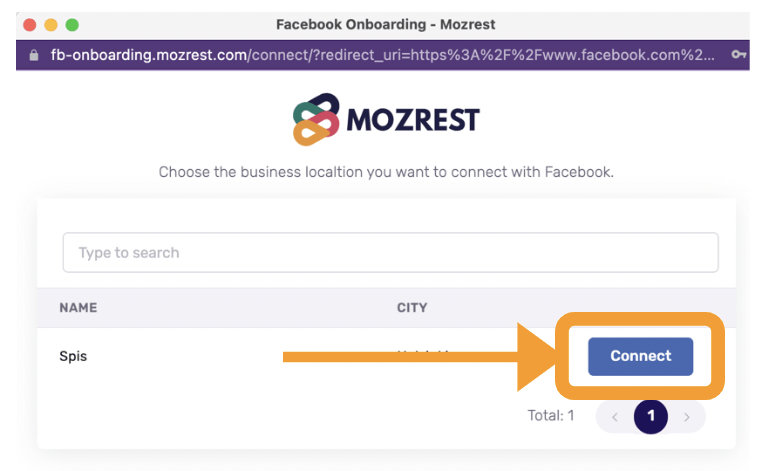 Step 8
Confirm the connection by clicking "Continue".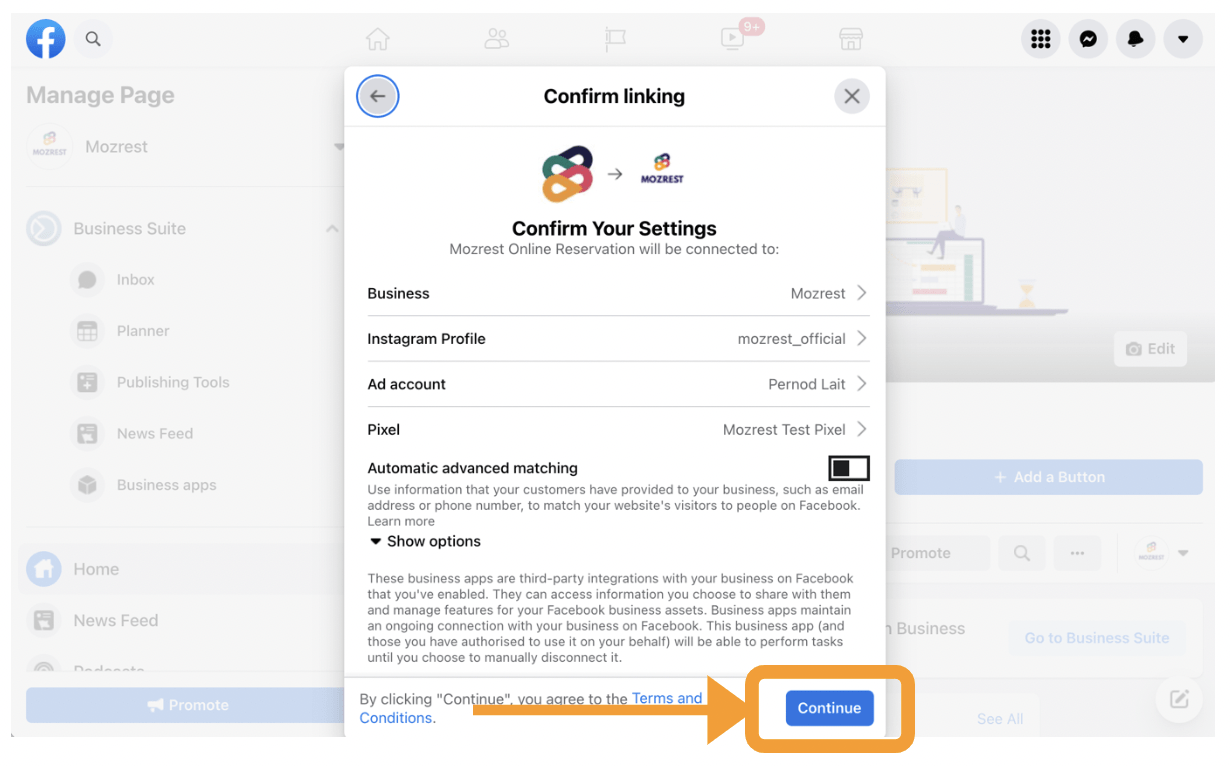 Step 9
Congratulations, you are all set! You can now click "Done".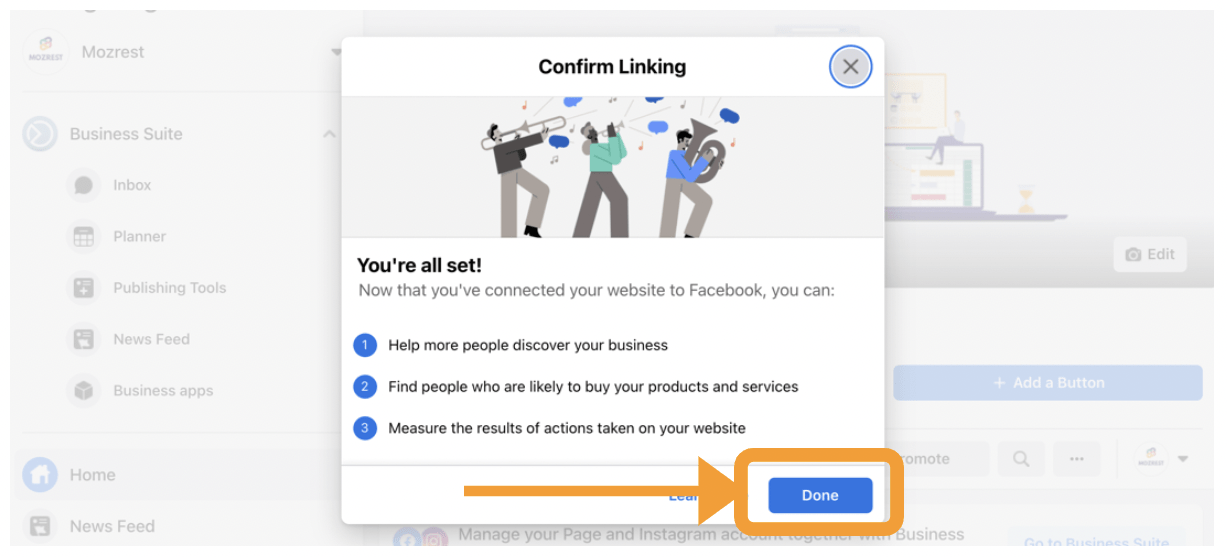 Step 10
Click "Reserve" on your profile to check out the booking widget.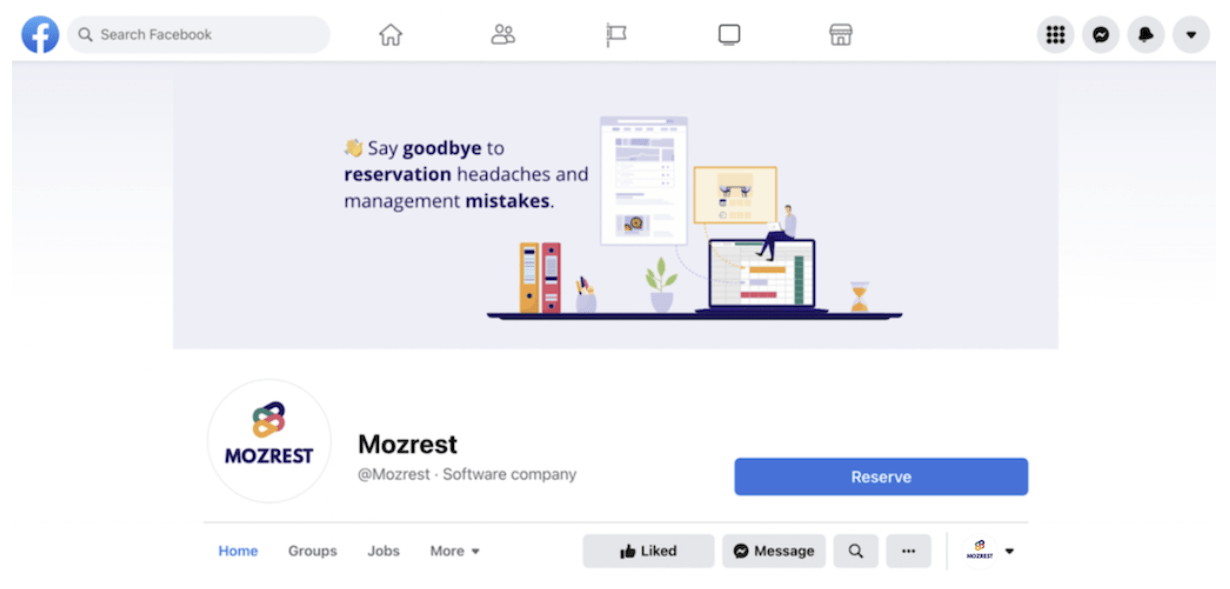 Step 11
Test your widget. Book a table to ensure your Facebook profile is correctly connected with your Reservation Management System.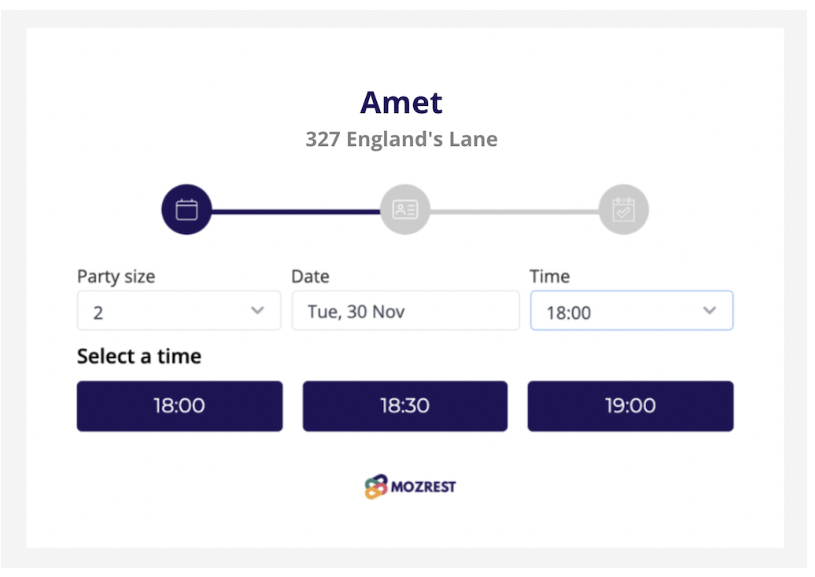 Contact us if you have any questions or need help adding the "Reserve" button to your Facebook page. Our friendly team will be happy to assist!