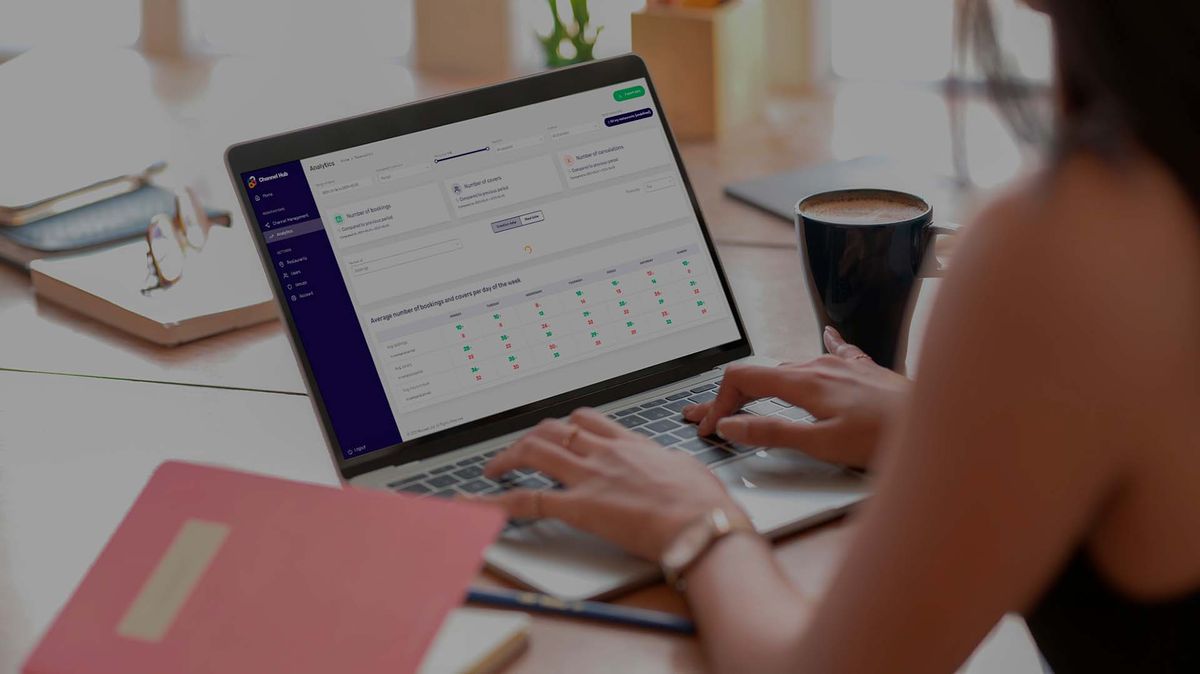 Reporting dashboards
Mozrest's Reporting Dashboards help you know your business better than before, thanks to user-friendly insightful analytics and reporting functions accessible from one screen that you can easily export.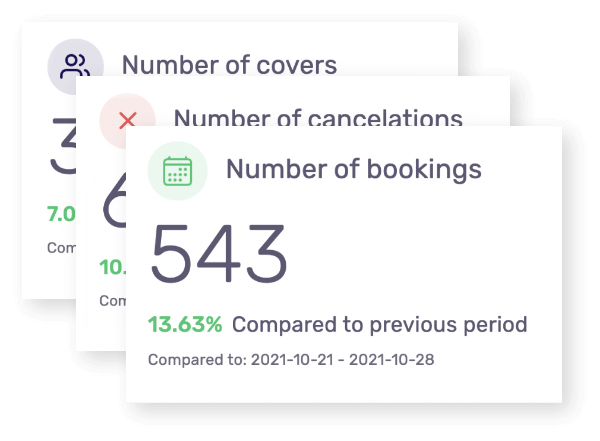 DATA REPORTING
Centralise your Bookings, Cancelations and Covers
With these figures in mind, you can identify opportunities across Booking Channels and revise your business plan accordingly.
INSIGHTFUL ANALYTICS
Keep track of your performance and better understand how to improve them
Equipped with insightful analytics and reporting functions, you can highlight opportunities for revenue growth and take your business to the next level.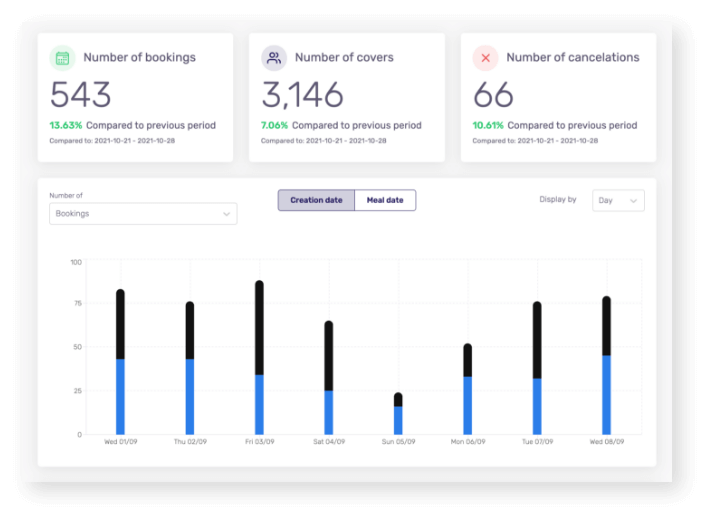 Profile & Review dashboard
The Profile & Review Dashboard gives you access to insightful analytics linked to Mozrest's Profile & Review Manager.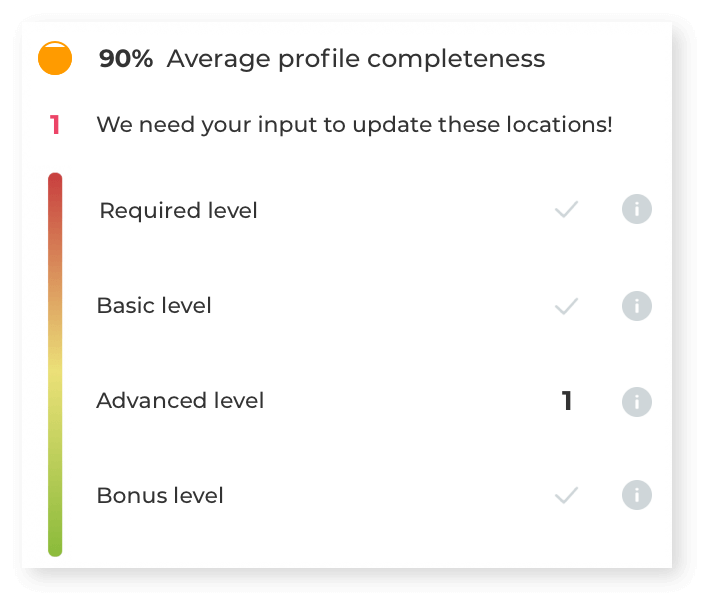 PROFILE COMPLETENESS
Get an Overview of your Profile Completeness
Get your profiles updated and accurate on a large panel of social media and online guides with just one click.
Find, claim, and correct your listings across the web to keep them free of malicious duplicates and incorrect data.
AVERAGE RATING
Find out your Average Rating Online
Know what customers say about you and get alerted each time a review about your business is created. You can reply to them from one place, whether they come from Google, Facebook or any other website, so you never miss a review again.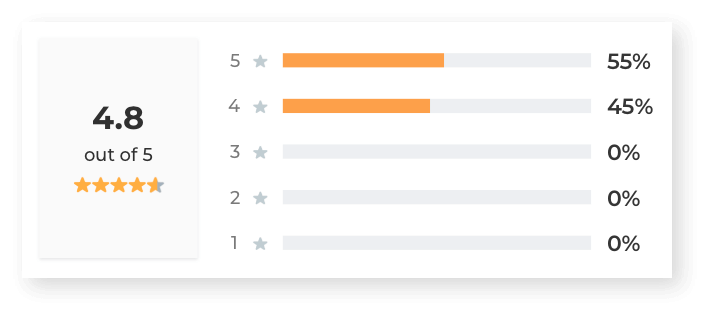 There are much more features to discover!
Get in touch with our friendly team to discuss the particular details of your business and set up a free guided demo to see Mozrest in action.