7 tips for creating the perfect restaurant description
The days of discovering restaurants as you pass by on the street are long gone. When choosing where to eat or drink, people now turn more quickly to Google and check your restaurant description and reviews.
To help you rank better in Google with updated and coherent information about your restaurant, Mozrest gathers all your online profiles and reviews in one place, making it easy to manage. We also provide templates to respond to online reviews quickly and efficiently. The icing on the cake: we are giving you 7 easy tips to write the perfect restaurant description.
How to write a perfect restaurant description for local search?
1. List all essential information
Writing a Google-optimised description with thoughtful keywords is the first feature to enhance your restaurant on search engines like Bing, Yahoo, and Google.
To appear in local searches, a perfect restaurant description must include at least three essential information:
Restaurant name
Type of food
Location
2. Add relevant keywords
Keywords are single words or short phrases people type on search engines to find a restaurant. It is important to consider what people type on Google to find a restaurant like yours, so you will appear in people's searches before your competitors.
Think about 2 or 3 keywords that best describe your restaurant. Be specific and add what makes your restaurant unique (seafront view, secret garden, dog-friendly, etc.). Your keywords can be about:
Specialities/ Signature dishes
Ambience/ Atmosphere
Special offers/ Events
Services
Pro Tip – Keywords are your key selling points. You can add more than 3 keywords if you want, as long as your text remains easy and pleasant to read.
3. Keep it short and sweet
In today's digital age, people do not want to lose time. So when they look for a restaurant on Google, they want to find it quickly and easily.
A good restaurant description is a short text that provides a quick overview of your restaurant's best features. Make it brief and to the point without exceeding 750 characters.
4. Add eye-catching pictures
Relevant and good-looking pictures will always attract more interest to your restaurant description. In addition, adding images will make the consumer's choice between your restaurant and your competitors easier.
You can take, for example, well-shot images of your best-selling items on the menu. People also like seeing pictures of the restaurant, the decoration, seating, atmosphere, views, and even a portrait of the chef and the staff.
Pro Tip – Asking professionals is always recommended. But if you would like to take your pictures yourself, here are 10 food photography tips and 8 tips to improve your restaurant photography.
5. Use an appropriate tone of voice
Your tone and word choice must reflect customers' experience at your restaurant. Therefore, your writing should capture your restaurant's atmosphere and personality.
For example, a bar description would probably be very informal, relaxed and conversational. Speaking to readers as if they would be good friends. But if you are writing a description for a very exclusive fine dining restaurant, you would do it differently. Your writing would be more formal and complex, highlighting the exclusiveness and elegance of your establishment.
6. Proofread your description with a colleague
Before publishing your description, ask one or two of your colleagues to revise it. They may find typos you have not seen or suggest a nice way to rephrase a few sentences.
Getting your presentation text proofread by others will allow you to make sure it is easy and enjoyable to read. Get them to review the pictures as well. Maybe they will think some are not so attractive and suggest removing or replacing them.
7. Publish your description on multiple platforms
By using the best keywords, not exceeding 750 characters and adding attractive visuals, you now have the best description for your restaurant. Now, it is time to publish it on your website, social media profiles (Facebook, Instagram, etc.) and Google My Business.
You will then introduce your lovely restaurant to many potential customers, making it impossible for them to resist booking a table online.
Pro Tip – Google My Business is one of the most powerful tools to increase your restaurant's online visibility. Indeed, your restaurant will be better ranked on Google Search and Google Maps, which are incredibly efficient in attracting new customers. To know more, read our article about the 7 benefices of Google my Business and discover a step-by-step guide explaining how to create a free Google My Business account.
There you have it – Knowing how to write a good online description for your restaurant will improve your search ranking and increase your bookings, which you can easily centralise with Mozrest.
Just received an award? Changed your design? Keep your pictures and description up to date with Mozrest.
Once your restaurant description is live on various online platforms, it is important to keep it up to date. To ensure your customers will read the last version of your text (new interior design, award, chef, etc.), use Mozrest to edit it from one single place. It is quick and easy. You can then publish your updated text everywhere with one click.
Interested? Try out Mozrest's Profile & Review Manager for free in exclusivity!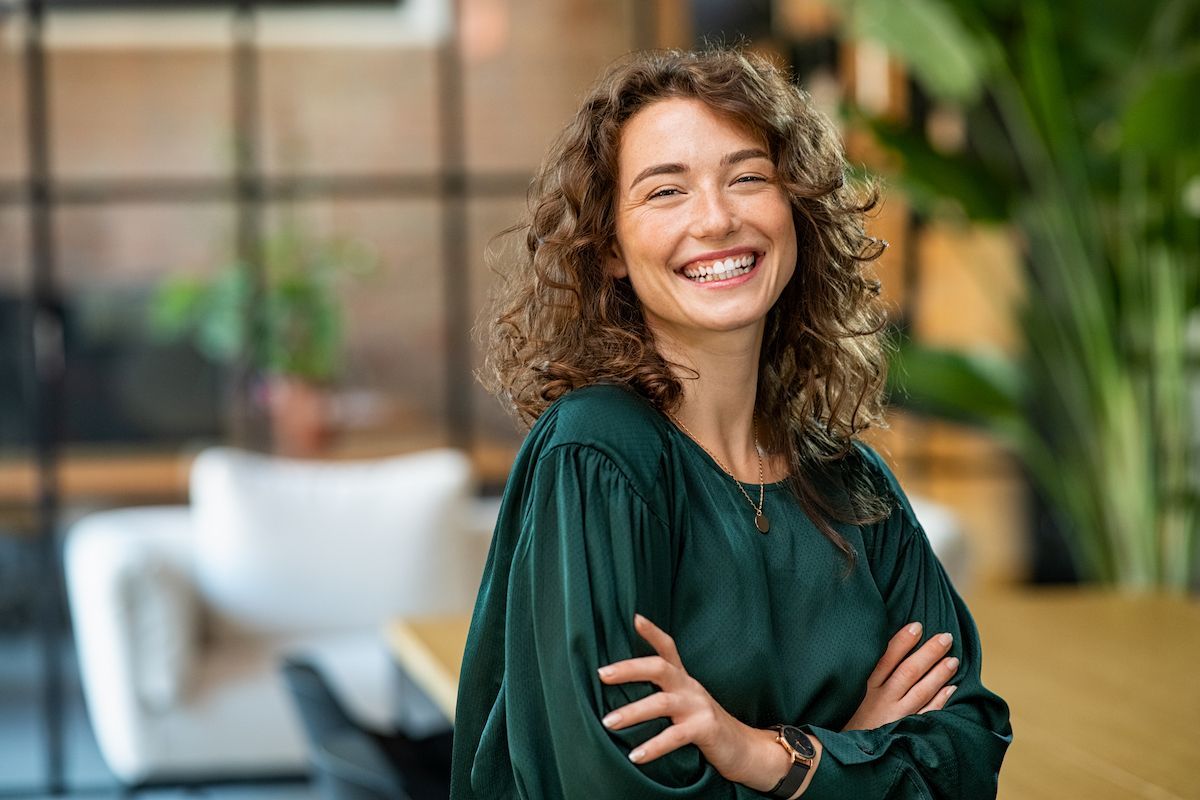 Co-written with Blanca Alonso