How to set up Google Business Profile successfully
If you own a restaurant, a garage, a hair & beauty salon or any other local business, you can use Google Business Profile to start attracting local attention.
Setting up your Google Business Profile is:
free,
simple,
the most effective way to be found online and to appear in Google search results.
Google Business Profile allows you to show essential information like your phone number, opening hours, and health and safety measures so your customers know what to expect.
About Google Search
50% of consumers visit a business the day of performing a local search.
Google Search is mainly used to check opening times and addresses.
Consumers have a better trust in companies that have consistent details.
10 steps to set up your Google Business Profile easily
Register your business on Google
Get your business verified by Google
Add services and useful information
Add a short description
Add photos
Add attributes
Interact with your customers
Ask for reviews
Use Google Business Profile Analytics
Keep your profile updated
Extra: Add Reserve with Google
Step 1 – Register your business on Google
Go to https://www.google.com/business/ and click the button "Manage Now".
Sign in or create a Google account. Then, enter your company's name, address, industry, location, phone number and website address.
When you are done, click "Finish".
Step 2 – Get your Business verified by Google
Google provides you with a verification code by phone, email or mail.
Once received, input your code to verify your business. You are now the owner of a Google Business Profile!
Step 3 – Add Services and useful information
The more information you add, the more effective it will be:
Category
Opening times
Phone number
Services
Website, etc.
So people know more about your business.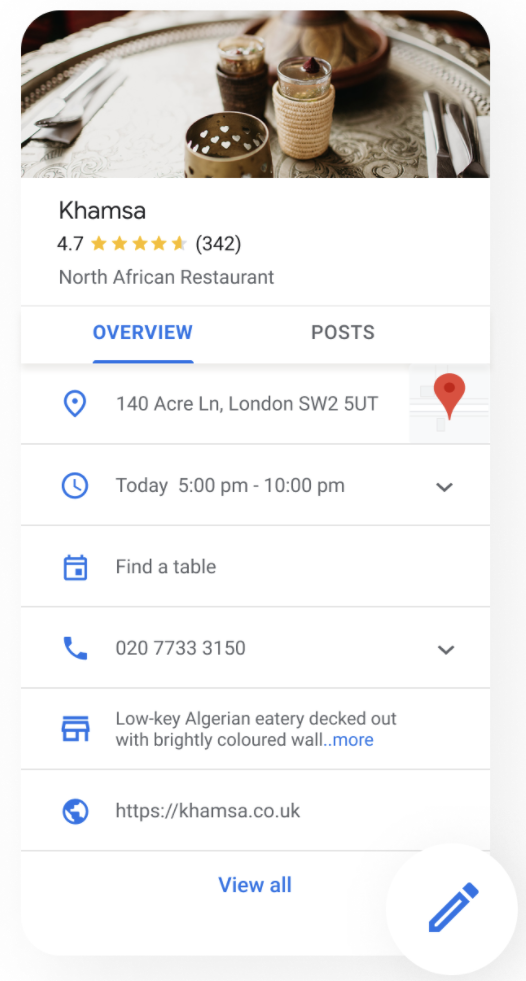 Step 4 – Add a short description
Think about 1 or 2 keywords for which you want to optimise your business description.
Use those keywords early in the paragraph, and then talk about what makes your business stand out and explain why people should visit your business.
The Google Business Profile Description Guidelines outline what you can and can't include in your description.
Step 5 – Add photos
Set your business logo, a cover photo, and up to 10 photos to showcase more about your company.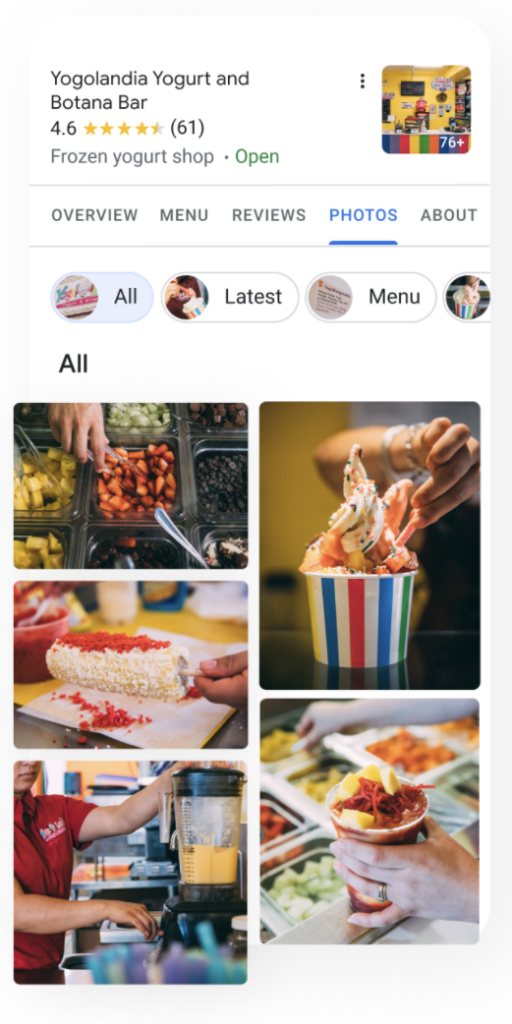 Step 6 – Add Attributes
Add attributes like women-led so people can learn more about your business.
Attributes help Google understand more about your business too and make it appear more often on the local map:
Highlights
Health & Safety ("mask required", for example)
Service (delivery, etc.)
Accessibility
Amenities
Payments, etc.
The more information you add to your Google Business Profile, the more effective it will be.
Step 7 – Interact with your customers
You can easily connect to customers and update them directly in your profile:
Posts, special offers, events
Direct messages (you can pause messaging or create automated responses anytime)
Answers to Frequently Asked Questions (you can even let your customers answer questions for you)
Step 8 – Ask for reviews
Encourage your customers to write reviews on Google. Testimonials are a powerful way to show potential customers how much your business is appreciated.
Responding to every review, even the bad ones, shows that you are committed to delivering customer service excellence, even post-sale.
With a tool like Mozrest, you can be alerted when reviews about your business are posted and reply to them from one place, whether they come from Google, TripAdvisor or any other site. So you never miss a review again!
If you are not happy with a review because you think it is untrue or dishonest, check out our post on how to request a review removal from Google.
Step 9 – Use Google Business Profile Analytics
Google Business Profile helps you know how customers found your business online, such as:
Keywords people searched to find you
Insights on calls, reviews, bookings, etc.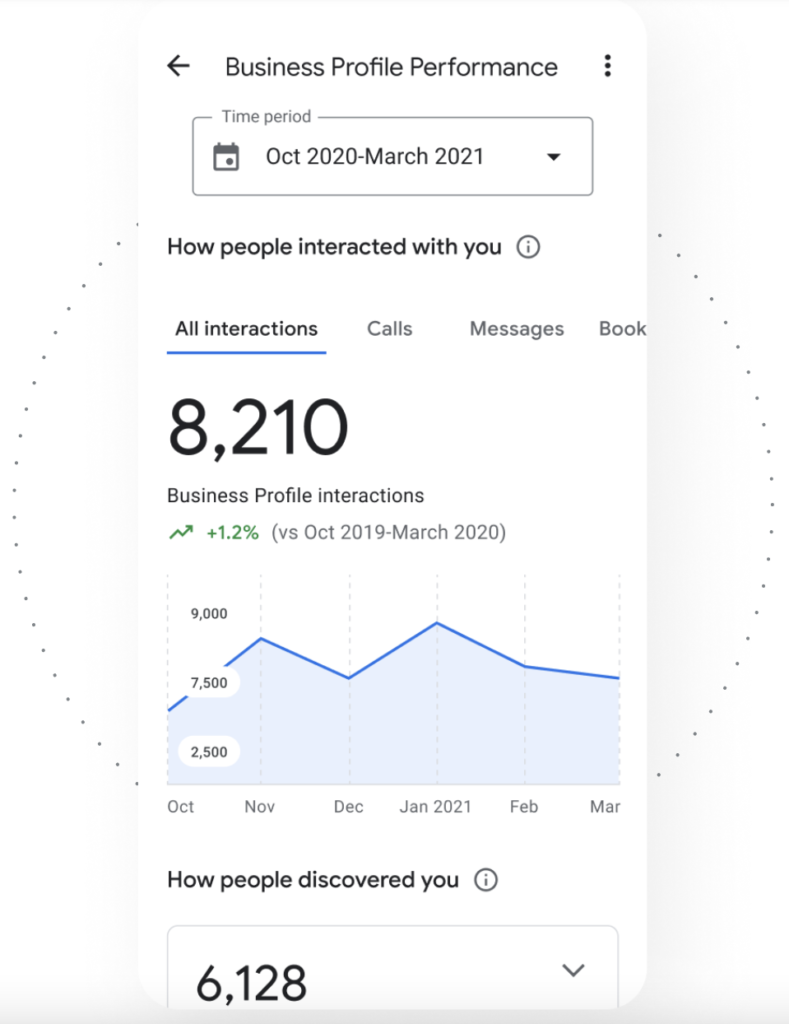 Step 10 – Keep your profile updated
Research shows that 80% of consumers lose trust in local businesses if they see incorrect or inconsistent information in their profiles.
To save time, you can manage all your listings from one place and get your online profiles consistent and updated with just one click on Mozrest! Contact us for more info.
Step 11 – Extra: Add Reserve with Google
Reserve with Google allows your business to get more bookings by allowing your customers to book directly through Google's search engine.
Now when they search 'restaurants near me' or 'hairdresser near me', they can directly book themselves in without needing to go to another website.
If you receive bookings from Facebook, TripAdvisor, Reserve with Google, and any other platforms, Mozrest allows you to get a complete overview of your real-time availability in one place.
Mozrest integrates all your booking channels into your Reservation Management System, eliminating the risk of booking mistakes, management issues and bad customer experience. Less effort for more values!
Check out our posts to know more about how to increase your online reservations and make your business a success with our 10 tips to reduce no-shows.