Why Facebook is ideal for promoting Restaurants and Local Businesses
With over 2.9 billion active users, Facebook is the biggest of all social networks. So creating a Facebook page for your restaurant or local business allows you to reach a large audience. You can then promote your brand, products and services, improve your ranking on search engines like Google, and get even more bookings.
The good news is that you can take advantage of Facebook as a marketing channel for free and easily include it as part of your digital strategy (see also our post about how to increase your online reservations). If you are interested in advertising on Facebook, you can launch Ads campaigns and reach a specific target or a larger audience for all budgets. But, if you are new to Facebook, let's start with the basics with our 5 tips to create your perfect business page.
1) Add essential information
First, give your customers the basic info they need to know before deciding to book online. This includes the name of your restaurant or shop, your logo, up to 3 categories that best describe your business (Restaurant, French restaurant, Molecular gastronomy restaurant; or Beauty salon, Hair Salon, Barber, etc.), your opening hours, your contact information (phone and email address), your services and a link to your website.
Why is it important? Because if people cannot see your contact details, access your website or find your location, they will probably go to a competitor that is easier to find.
Tip: the more information you add to your Facebook page, the more effective it will be.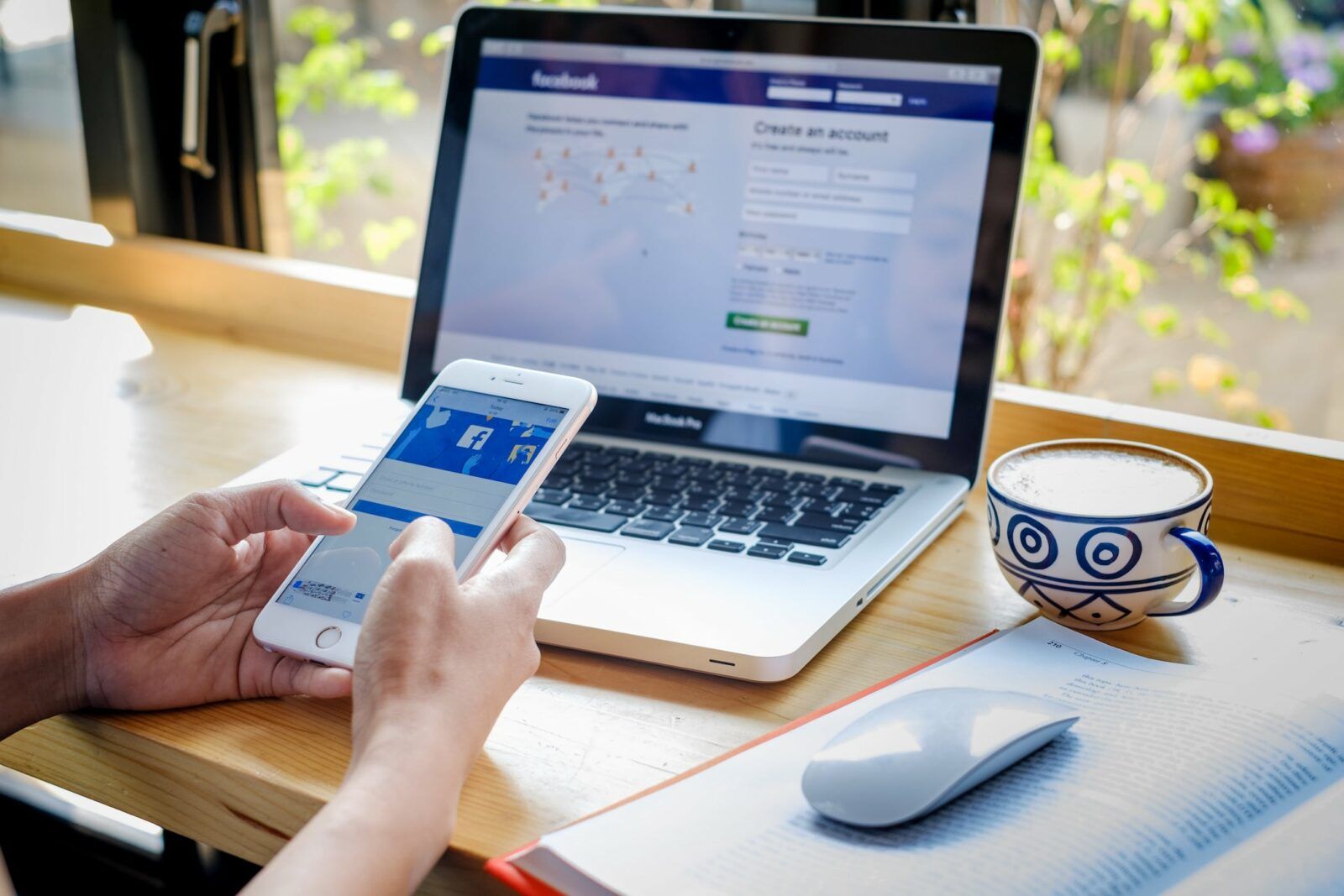 2) Write a great bio
Find out 1 or 2 keywords you want to optimise your business description. Use those keywords early in the paragraph, and then talk about what makes your business stand out from your competitors and explain why people should visit your business.
The most challenging part here is to write a concise bio (maximum 255 characters) yet full of information that compels the readers to make a booking. Your bio should leave the image of a memorable experience in the reader's head.
Tip: make sure your Facebook bio aligns with how you present your restaurant or local business on your website and other social media profiles.
3) Select your most attractive picture for the cover
To create a good visual first impression, choose wisely your cover image and make sure it aligns with your brand identity.
As a local business, you can take a well-shot image of your signature offering. A relevant and good-looking picture will always help you attract more interest to your page.
For example, if you own a restaurant, you can set your signature dessert as a cover image for your Facebook Page. Your signature dessert will be easily recognisable, and the bright and red colours will make your page eye-catching.
Tip: your selected photo for your cover image should be 1640 x 856 pixels.
4) Add a "Book Now" button
Now your page is all set up, make sure to add the most important call-to-action button you need to get more bookings: the "Book Now" button.
Click the blue box that reads "Add Button", then select "Book Now".
Tip: if you get bookings from Facebook, TripAdvisor, Reserve with Google, and many other platforms, save time and reduce management mistakes by using Mozrest. We centralise all your online bookings in one place and give you a complete overview of your real-time availability. Contact us for more info.
5) Create your first posts and invite your audience to like your page
Before you start inviting people to like your Facebook Page, you should post valuable content. This could be your posts, relevant content shared from the Facebook pages of leaders in your industry, events or offers (click one of the options in the Create box at the top of your page).
Your Facebook Business Page now represents a robust online presence that will make potential customers and fans feel comfortable interacting with you.
Now you need to get some followers!
Start by inviting your existing Facebook friends. You can then use other channels, like your website, email signature, newsletter or in-store promotional materials to promote your new page by adding a "follow us" logo.
Tips: Keep your profile updated! Research shows that 80% of consumers lose trust in local businesses if they see incorrect or inconsistent information in their profiles. To save time, get your online profiles consistent and updated with just one click on Mozrest. Contact us for more info.
Ask today for your free demo of Mozrest
Whether you're running a restaurant, a garage, a hair & beauty salon or any other local business which requires online bookings, Mozrest is here to help simplify and optimise your booking management.
We provide you with the tools to easily access your multiple reservation platforms, gain time, and reduce booking mistakes for a better customer experience. So you can relax and focus on what's more important to you: your core business and your lovely customers.
Get in touch to discuss the particular details of your business and benefit from a free demo.