How to add or claim a Business Profile on Google for a restaurant
Why should you create a Google Business Profile for your restaurant?
It is essential to set up a Google Business Profile for your restaurant. Indeed, adding or claiming a Business Profile on Google allows you to show essential information about your business, so your customers know better about your company.
Moreover, studies show that customers are twice as likely to consider a business reputable and 70% more likely to visit if it has a complete profile on Google Search and Maps.
3 main benefits
‍Manage your restaurant's listing.
You will control the information on Google Search and Google Maps (address, opening hours, etc.).
Put your restaurant on the map.
You will help people find you and increase your visibility in local searches.
Adding a 'reserve' button to your Google Business Profile will convert searchers into customers immediately.
| Related article | The 7 benefits of Google Business Profile.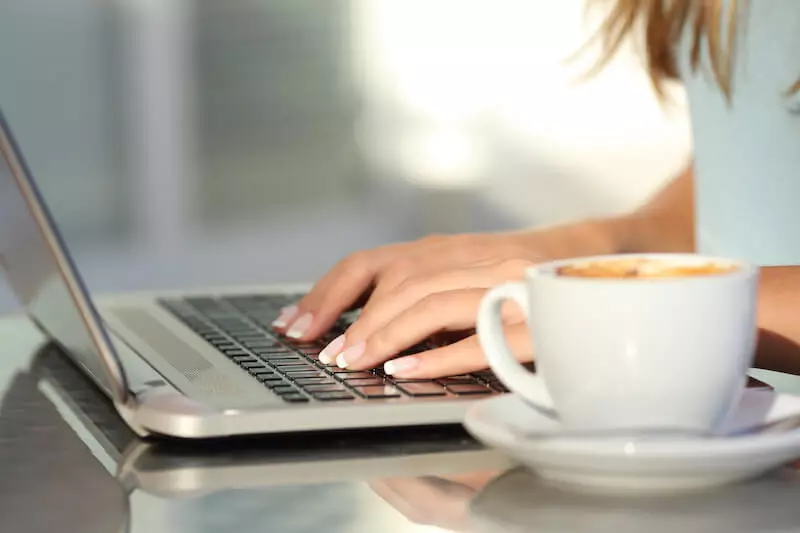 How to claim your restaurant's Business Profile on Google?
Follow these steps to claim a Google Business profile for your restaurant:
Step 1
Go to the Google My Business website. Click 'Start Now' in the top right corner.
Step 2
Sign in to your Google account. If you do not have one, you will need to create one.
Step 3
Enter your restaurant's name and address. You will need to add each separately if your restaurant has multiple locations.
Step 4
Choose a category for your business. For a restaurant, you can choose 'Restaurant' or a more specific category such as 'Italian Restaurant' or 'Sushi Restaurant'.
Step 5
Verify your business. Google will send a verification code by phone, email, or postcard. Once you receive it, enter the code to complete the verification process.
Step 6
Update your business information, add photos, and respond to customer reviews. This will help your restaurant to appear more prominently in Google search results and on Google Maps.
Step 7
Click 'Publish'. Congratulations, your Google My Business profile is now live!
If you need assistance, check the following Google Support article: 'Request ownership of a Business Profile'.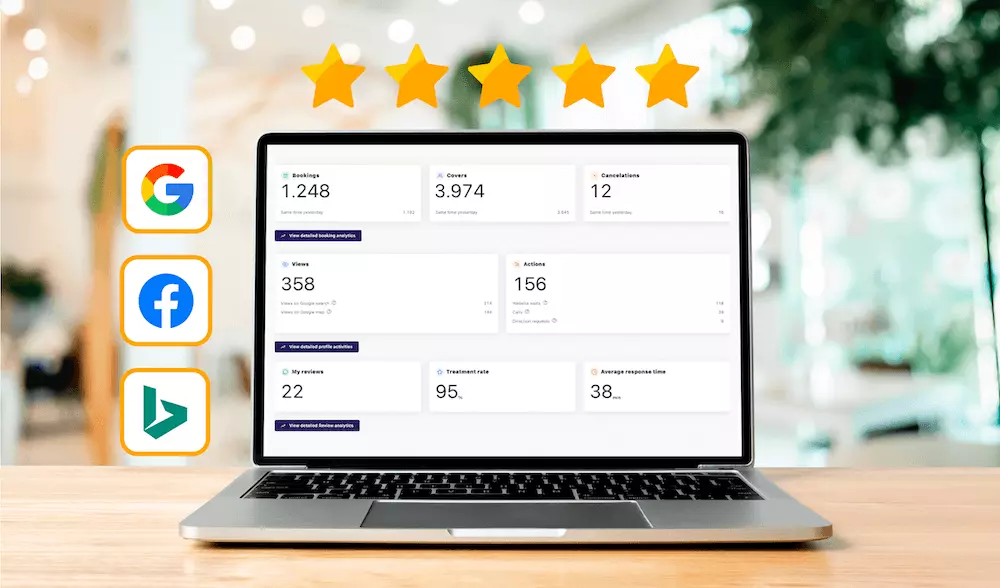 Profile & Review management
It is essential to keep your Google My Business profile up to date. This will help customers find accurate information about your restaurant and improve your visibility in search results. Here is an interesting blog article giving some helpful advice to set up a restaurant's Google Business Profile successfully.
To save time and ensure all your online profiles are accurate and up-to-date, Mozrest gives you the tools to update your business information with just one click and easily reply to customer reviews.
Did you know? Our Listing & Review Management tool allows you to update your information on Google, Facebook, and Bing in one click, receive alerts when the opening hours visible for your customers in your business profiles do not match with your opening hours added into your reservations software, be alerted when you receive a negative review so you can reply to it promptly and manage all customer reviews in one place. Go have a look at our Listing & Review page to discover how to save time while mastering your restaurant's online reputation.